We are just back from a short trip to Sorrento in the ankle of Italy and, well, it wasn't terrible, but it was a lot of work for a holiday with the two little boys. If an alien was asked to identify what human activity took place, it would have to be a very switched-on alien to guess what the answer is supposed to be.
Still, it was happiness-boosting in its own way. It made regular life at home seem like a breeze, for one. What do I have to complain about when I have an unlimited supply of snacks, know where everything is and have access to a washing machine? My older son was very cute, taking in the sights and wrapping his head around being in a different country. It was the first time he's been big enough to get it. He's a homebird like me, though – for the whole of the first day he kept saying, 'I want to go home' which was a little demoralising. My younger son is generally game for anything. The main thing he pitches a fuss about is food running out.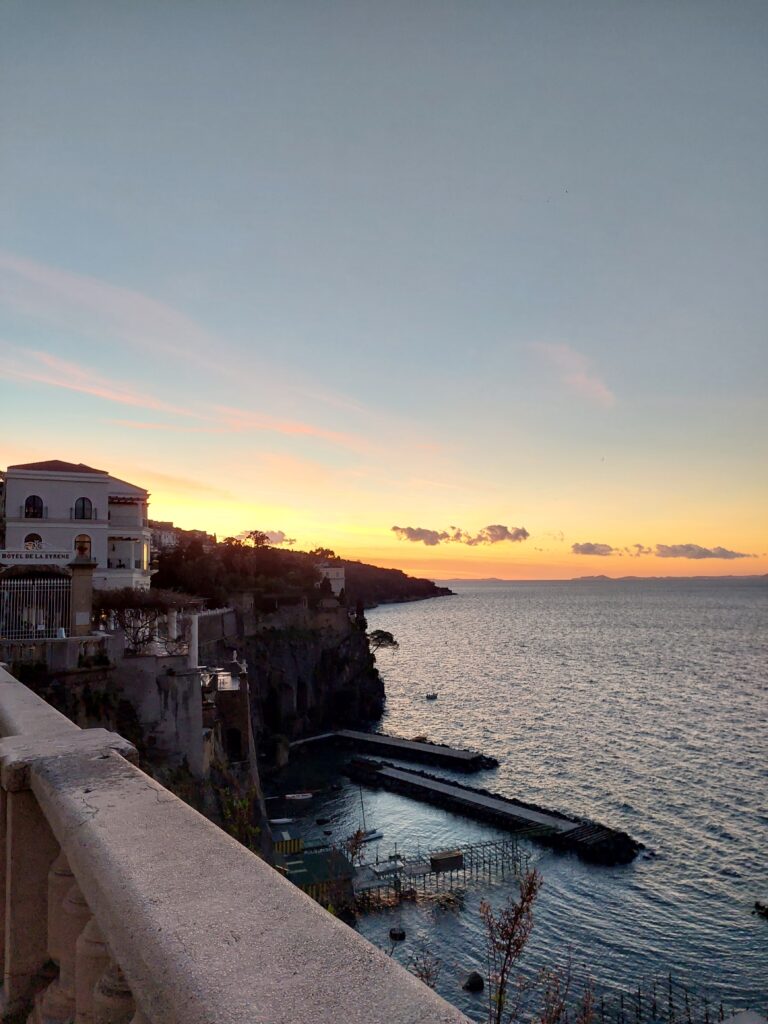 A few reflections on the Italians: it was my third trip to Italy but the first with children, and it was much more fun. Everyone seems to like children, and we heard many a 'ciao bello' with the boys' hair being ruffled by scores of strangers. Everyone has a smile for a child and it's quite lovely. I decided to try and learn this behaviour.
Secondly, it's very noticeable that in Italy service roles belong to men, not women. The vast majority of café, restaurant and hotel workers are men – even our flight had 4/4 male air stewards. There's also a dignity to those jobs that isn't so clearly there in the UK, for example – but I don't know whether that derives from perceptions of men or perceptions of service, if that makes sense.
Lastly, Italians are clean and I like that. Any toilet in any café is always spotless. In the UK someone comes round with a mop once a week and does a quick figure 8 in the middle of the floor. Cal says that's because there's overemployment in Italy and he's probably not wrong. We went to a children's playground which seemed to employ three women as 'attendants' – they sat chatting on some sunny benches and every now and then they swept the paths a bit.
I recently declared that I would never consider living abroad again, but I take it back – I would consider living in Italy. 🍋