Since having children, I reckon I've spent the night away from them four times. Twice because I had to go into hospital – one of those felt like a bit of a treat because I was about to give birth to number two and I was given a small, quiet room to sleep in while I waited to be seen. The other one was to deal with a stitch issue shortly after number one was born and was no fun. Once it was the older boy who was in hospital and Cal was there with him. (I would feel bad about saying I enjoyed the good night's sleep at home that night, so I won't.)
What was a big, unapologetic treat was my birthday present from Cal this year – an overnight stay at The Grove hotel and spa! Oh man. I arrived at lunchtime on Friday and did nothing productive nor useful for the next 24 hours. I had brought my laptop, but in the event, by the time I got back to my room from the spa, an excellent massage and dinner, I was ready to drop. I set my alarm for 6 am – I think I got seven and a half hours of uninterrupted sleep! – and read Lamentation until check-out time, not counting going down to a luxurious breakfast.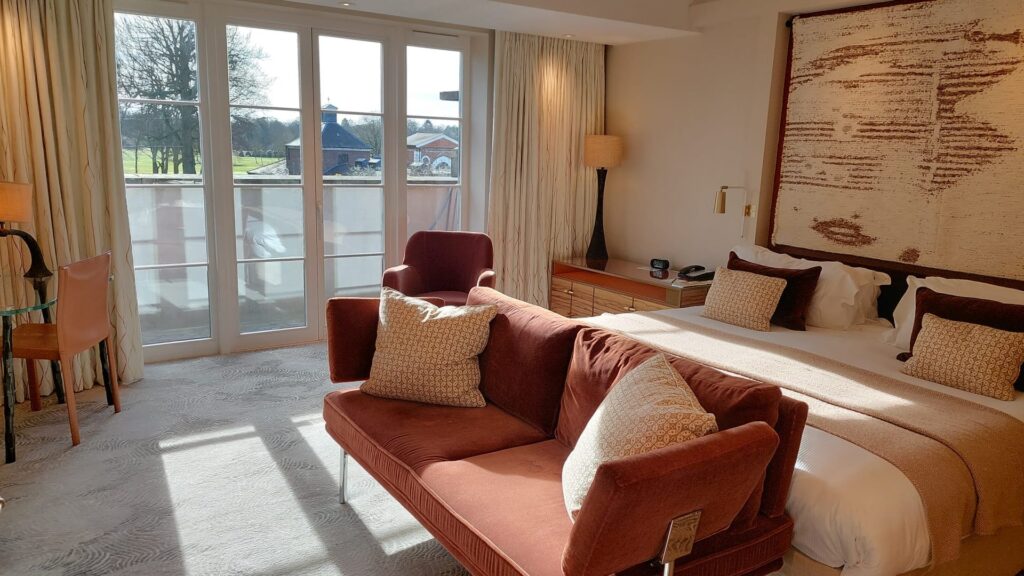 ---
Some new insights from the 3-year-old:
We don't put food in the kettle!
I don't want to grow up, I want to grow down.
We need a risk assessment. (He was muttering this at the supermarket, and was totally right – I had forgotten my purse in the car.)
---
My colleague and I have come up with a great concept for a new online game. It's called Fantasy M&A, and you play as the manager of a private equity firm, using mergers and acquisitions to create winning companies. The sky's the limit to what you can do – break up GE? Create a monopoly in paperclips? Vertically integrate hospitals and undertakers?
This would be particularly appealing to actual private equity professionals whose dreams in the real world are dashed on a regular basis. In Fantasy M&A, you could finally take out that bigger competitor, acquire the family-owned business whose patriarch refuses to return your calls and get your mitts on the overvalued crypto business that you think is going to disrupt the very idea of disruption.