The past is a foreign country, they say, but in my case the past is also my own country, which means that my own country is a foreign country. And that's exactly how I feel right now. My older son and I are in the vanguard of the move, sent here strategically to open bank and mobile phone accounts and to receive the lorryload of our things. We arrived in Tampere airport around 9pm – it was cold, totally blanketed in snow already and so lovely. This time my son thought slipping around on ice was fun – last time this happened he refused to walk anywhere.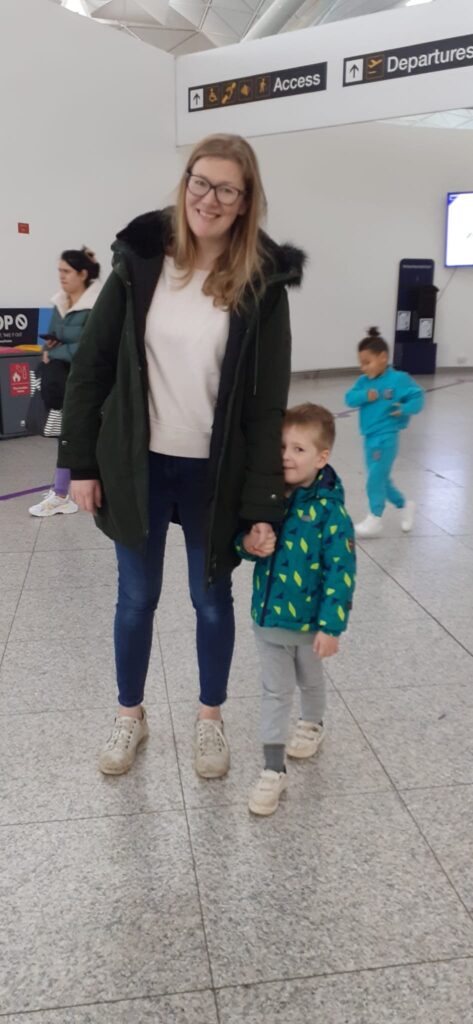 I have to say I'm very excited. I'm in the honeymoon phase of this project for sure – making ambitious plans for an imaginary me who takes more exercise, has more time and is more interested in cooking, among other things.
It is all very alluring. Almost everything gets a fresh start – except for our possessions; we have shipped a ton of broken toys, half-eaten muesli, even things like plastic bags, for the simple reason that we did not manage to chuck everything ahead of the movers descending on the house. They did the packing, as well, and very fast and diligent they were; however, we left them to it while we went to get some lunch and by the time we came back, a lot of things that was destined for the bin was in a box. Oh well.
The weather is very top-of-mind right now, as there is quite a stark difference between the UK and Finland, and we are not adequately equipped clothes-wise. It was something like -5 degrees centigrade when we landed and it will rise to about +5 degrees in the coming week – warmer but still cold for tracksuit bottoms, my son's preferred trousers. We all need a wardrobe upgrade.
I'm a friend of the white stuff (snow!) and I read that on average every third Christmas in the capital region is white, and I look forward to that, but one of the many small mindset shifts this move will occasion is that it doesn't particularly matter whether Christmas is snowy or not, as the rest of the winter will likely be quite snowy.