My god – even when the weekends are nice, they're exhausting. There's so much pure physical labour involved in looking after the two boys. I wish I could claim it as exercise but I don't think I can – there aren't enough reps of the same thing. It would be equivalent to going to the gym and doing two squats, one crunch, 30 seconds on the rowing machine, two squats again, etc. Maybe circuits is the right analogy. If so I've been doing circuits for 48 hours solid.
It's brilliant watching the baby come out of his shell more, though. Now that he can almost walk, he's had a big boost of happiness and confidence. He's a giggling cherub – even his rare tantrums are short-lived because he's still very easily distracted. He's putting on weight now that he isn't being fed age-inappropriate amounts of milk. Last night he ate about as much chicken tikka masala as I did!
But everything in the universe must be in balance. The toddler is decidedly not a giggling cherub. He is in the throes of classic 'age of defiance', as the Finns call it. It must be a confusing and unsettling phase to live through. Small disappointment turn into life-changing setbacks, and every time you're denied something it's a gross miscarriage of justice with feelings to match.
At the same time, and maybe relatedly, he is coming on in leaps and bounds with language and other cognitive stuff. His memory is much longer and he can refer to more abstract things, construct complex sentences (or try to). He wants to know everything, especially everything to do with letters and numbers. It's what I was looking forward to in parenting, so I shouldn't complain!
---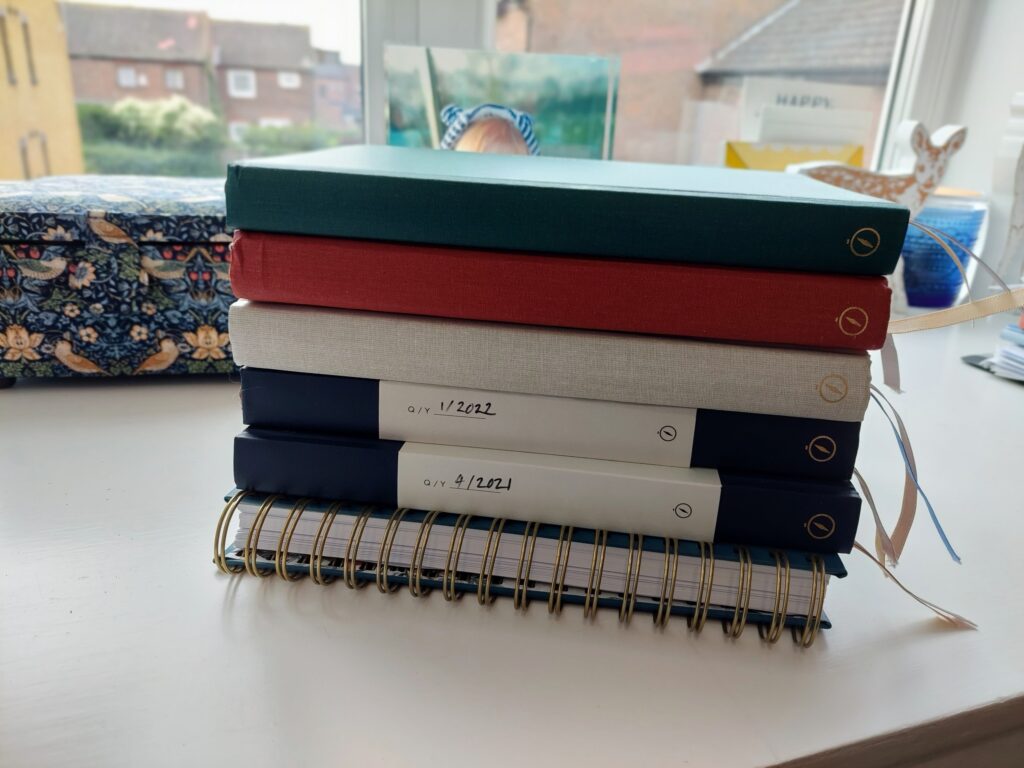 I'm feeling good about the new quarter but then I always feel good about clean slates. This year is the first that I've tried quarterly planning – setting goals at the beginning of each quarter instead of at the beginning of a new year for the next 12 months. It's worked well; the problem with full-year goal-setting is that goals get stale and you no longer aspire to the same things six or nine months into the year as you did at the beginning. This way I've been able to work towards things that are top-of-mind now.
The Full Focus Planner has also been my friend this year. I started using it as a daily planner at the beginning of Q3 last year and it's the most workable one I've tried. They're not cheap, unfortunately – although I guess I should sign up for the annual subscription and save a bit that way.
My goals for the last quarter of the year (personal only, not work goals):
Get UK citizenship. Long handling times may mean it doesn't go through this quarter, but I'll do my bit.
Try out a capsule wardrobe. A work in progress as I need to find the time to buy some new pieces.
Start tracking finances more granularly. This is with the aim of having more data and clarity in time for a house purchase in the spring. Right now I only have a few spending categories in YNAB: tax, bills and everything else. I'd like to introduce a bit of a split between compulsory and discretionary spending, or 'essential' and 'lifestyle' spending maybe.