I've been pondering what I heard someone say on Instagram about parenting. She said you can only ever have one of these three (when your children are around, presumably): peace, presence or productivity. Cal didn't seem to agree but I thought it was quite a good framework – obviously meant as a joke, but maybe being aware of the out-cancelling properties of each of those, you can at least choose more consciously. I'm always choosing productivity and getting stressed about why it makes everything else feel so hectic.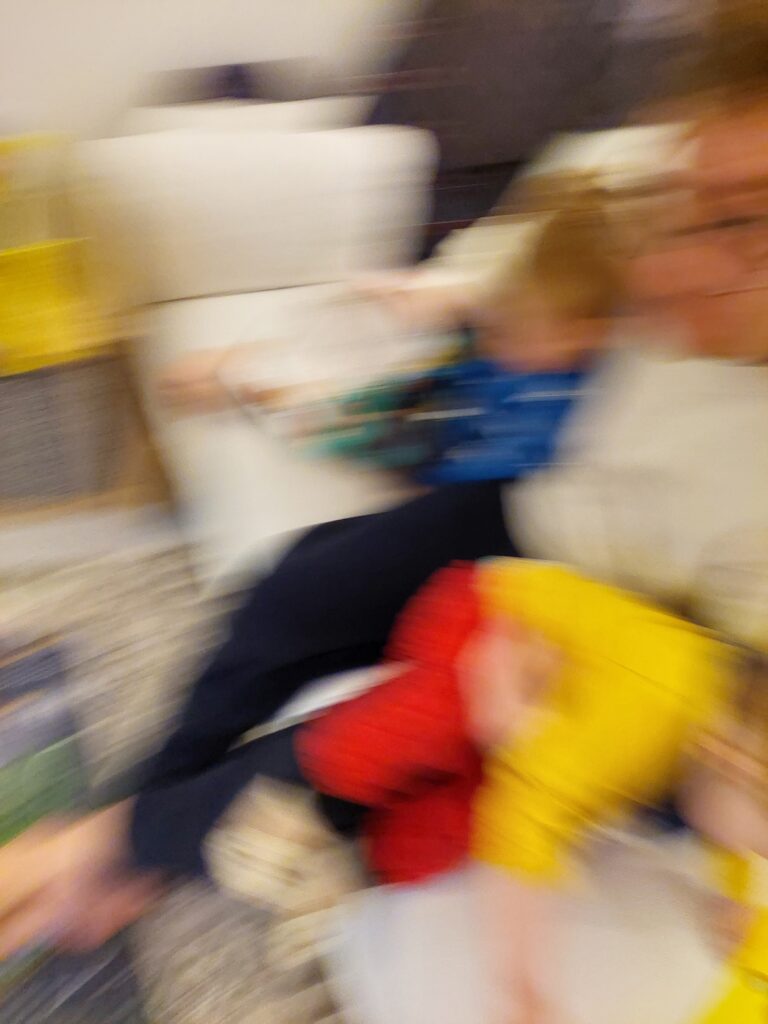 Cal and I have a few worms on the hook regarding increasing, well, maybe all three, in our lives by giving us some more breaks from the children. A regular one evening a week off for each of us is being trialled, and we're going to try and find a trusted babysitter or two. I've been feeling the lack of nearby grandparents or other childcare help lately, and it feels like to some extent we're suffering needlessly when there are perfectly good babysitters around.
---
The toddler has become very interested in my appearance lately. He has picked up this idea that girls have hairbands and boys don't (maybe from nursery?), and he's forever asking me if I'm a girl and whether I have hairbands.
He wants to take the hairband out if I have one and put it back. Hairclips also good. He studies my face closely and points out imperfections. 'Have you got this?', pointing to a mole, and feeling along a groove on my forehead, the little so-and-so says, 'broken'. If he starts in on grey hairs I'll have a few things to say about where they came from…